Introduction
Edit
The exact form of the handle is one of most controversial parts of the cheiroballistra triggering mechanism. This article describes one way to make a rectangular handle that's grabbed with both hands to assist in slider pullback. Whether such a handle is needed depends on how much energy the springs of the cheiroballistra are able to store, as discussed here.
While the handle made using these (yet incomplete) instructions look a lot like the handle in the cheiroballistra manuscripts, it is overly complicated for the job: why not make a simpler T-shaped handle instead?
The process step by step
Edit
Take a length of round steel bar (~6mm thick) and bend it's ends to 90 degree angle: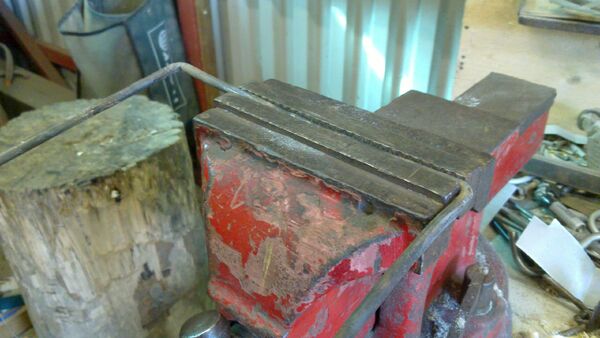 Next make another 90 degree bend, so that the bar you just bent is parallel to the long side of the handle:
Bend the opposite side to 90 degree angle, so that it's also parallel to the long side of the handle:
Next cut the ends of the bar, letting the ends overlap each other slightly: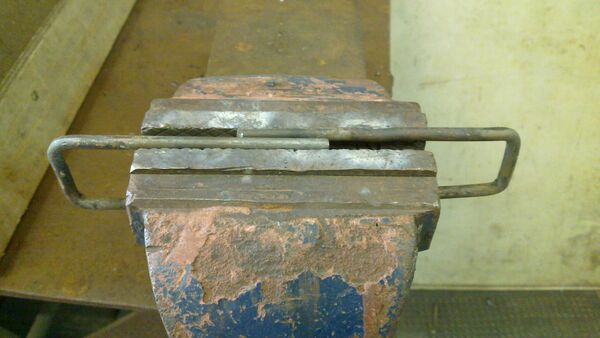 Next you'd weld the overlapping parts together and figure out a way to attach the "stem" of the handle to the handle proper.