Introduction
Edit
This articles describes a way to modify common locking pliers so that they can be used to clip a stretched spring cord. Unmodified locking pliers can also be used, but extra care has to be taken to avoid spring cord damage.
In case you're wondering, the locking pliers typically look something like this:
The process step by step
Edit
First grind away the front teeth of the jaws so that they slightly slope inwards when locked around the spring cord: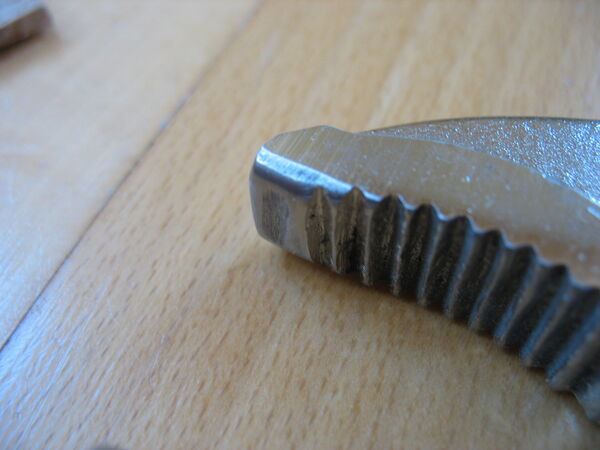 Next fashion a piece of hardwood into an oval shape that matches the shape of the jaws: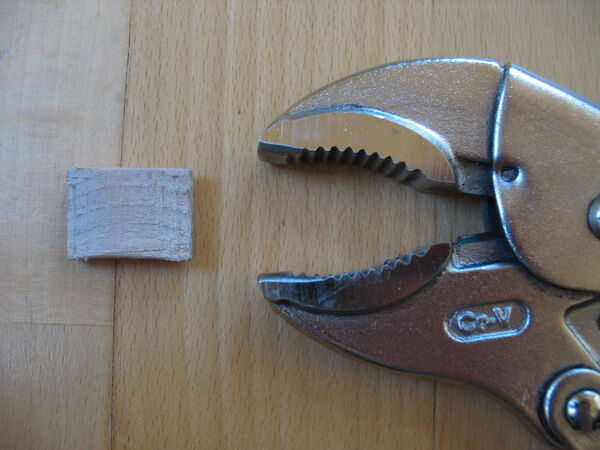 Once the piece of wood is inserted it prevents the spring cord from slipping inside the jaws:
The fact the the front end of the jaws were ground to a slight inward slope prevents the cord from slipping outwards out of the jaws.